Dr Louise Newson
BSc(Hons) MBChB(Hons) MRCP FRCGP
GP and Menopause Specialist
Louise is a GP and menopause specialist with an Advanced Menopause Specialist certificate with FSRH and the BMS. She feels passionately about improving education about the perimenopause and menopause and also improving awareness of safe prescribing of HRT to healthcare professionals. She has written many articles and editorials and in 2019 launched her first book, Menopause Manual with Haynes Publishing, which went on to be an Amazon bestseller.
Louise has lectured extensively at numerous meetings (including the RCGP annual meeting) on the topic of menopause. She has been a director for Primary Care Women's Health Forum and an editor for the British Journal of Family Medicine, and has developed the menopause information website www.menopausedoctor.co.uk which has been awarded a HoN code and is part of the e-learning Women's Health section for RCGP.
Louise has worked regularly with West Midlands Police and many other large organisations to provide advice regarding menopause in the workplace and has contributed to menopause related articles in different newspapers and magazines and been on numerous radio and TV programmes. She is the director of Newson Health Ltd and has also set up a not-for-profit company – Newson Health Research and Education – and is involved in research with colleagues in Warwick University, London School of Tropical Medicine and also Kings College London. She is also working closely with HIV charities including Sophia Forum to help menopausal women living with HIV.
Want to book a consultation? Read our FAQs first.
Dr Rebecca Lewis
MBBS FRCA DRCOG MRCGP
GP with special interest in menopause
Rebecca qualified from Guy's Medical School in London in 1991 and initially pursued a career in Anaesthetics, obtaining FRCA in 1997.
She then changed speciality and became a GP gaining MRCGP in 2000. She continues to practise as a GP and has developed an interest in the menopause, giving lectures and writing articles on the subject. She is determined to improve the understanding of the menopause in current and future generations through education and access to accurate evidence based medical information. She is passionate about making the menopause a much more positive experience and enabling women to get back to feeling themselves again.
She has two young children and enjoys running and keeping fit.
Want to book a consultation? Read our FAQs first.
Dr Sarah Ball
MBChB, MRCGP, DCH, DRCOG, DFFP
GP with special interest in menopause
Sarah graduated from Birmingham Medical School (MBChB) in 1998 and soon realised she wanted to be a GP as she enjoyed being involved in all of the varying stages of patients' lives. She has always been drawn to women's reproductive health and has achieved postgraduate diplomas in Obstetrics and Gynaecology, Family Planning and practical contraceptive techniques.
When Sarah became a GP many women going through the menopause were enjoying the benefits of HRT. However within a few years the situation altered dramatically with the negative media furore surrounding the Women's Health Initiative study. The data involved has subsequently been discredited but we are left with the legacy of vast amounts of fear and ignorance amongst many women and also of some healthcare professionals, with regards to HRT. Sarah finds her role helping women to understand their own menopause journey and empowering them to access treatment very rewarding.
Want to book a consultation? Read our FAQs first.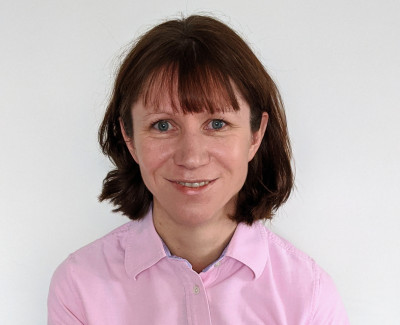 Dr Zoe Hodson - North West Clinic
MBChB MRCGP Dip FRSH
GP with special interest in menopause
Zoe graduated from the University of Birmingham Medical School in 1996 and spent time working in Australia before returning to the UK and settling in Manchester to train as a GP (MRCGP 2000). During her time as a GP Partner she has run a Family Planning service at the surgery, including coil and contraceptive implant fitting (Diploma FRSH 2008) as she has always had an interest in Women's Health and Wellbeing as well as being a GP Trainer.
Over the last few years she has studied menopause care and is keen for women to receive evidence based information about HRT as well as counselling them on lifestyle measures that can be adopted to help with the plethora of symptoms and improve their overall health. She is a member of the British Menopause Society and has completed the Certificate in Menopause Care.
Training is an area she has been involved with for over 20 years at a practice level and she is looking forward to expanding on this by leading menopause educational sessions for primary care healthcare professionals. She also gives presentations about the menopause both in the community and at places of work.
The North West of England is a wonderful, diverse, vibrant place and Newson Health is really excited to open their second Menopause and Wellbeing Centre there with Zoe being the lead clinician.
In her spare time Zoe enjoys spending time with her partner Andy, his 25 cameras and her three children plus small menagerie of waifs and strays. She likes to have a knitting project (or ten) on the go at any given time and also enjoys upcycling old curtains into various garments and seeing which plants can survive her TLC.
Want to book a consultation? Read our FAQs first.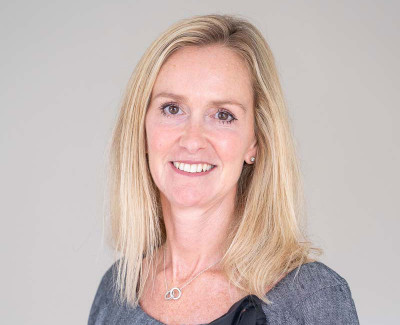 Dr Jill Crowfoot
MBChB DRCOG MRCGP
GP with special interest in menopause
Dr Crowfoot qualified in 1993 from the University of Birmingham Medical School (MBChB) and was destined to be GP. In 1998 she became a member of the Royal College of General Practitioners (MRCGP). In 1999 she joined a local practice in Stratford-upon-Avon as a partner, where she continues to also work. Whilst enjoying all the challenges of General Practice, her special interests have always been Women's Health (DRCOG) and Dermatology.
Her interest and training in women's health allows her to offer informed choices to women at every stage of their lives, whether it be contraception options or the best HRT for them. She has three children and as a working mum she knows what it is to be busy. She is compassionate to challenges women face throughout their lives which can be greatly affected by their hormones. Every woman will experience a menopause, with subtle symptoms sometimes occurring up to five years before their last period. These years can be the most challenging time for a woman and Dr Crowfoot is very keen to be able to use her expertise to help women who currently may not be getting the help they require from their own GPs.
Want to book a consultation? Read our FAQs first.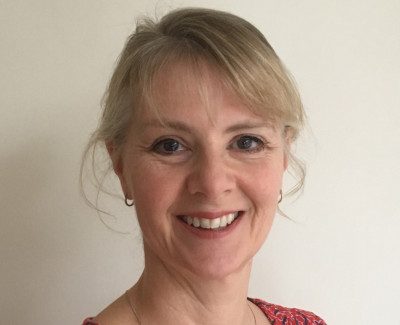 Dr Catherine Taylor
MBChB MRCGP DRCOG DFSRH
GP with special interest in menopause
Catherine graduated from the University of Birmingham Medical School( MBChB) in 1993 with honours in obstetrics and gynaecology, and this was the foundation for her career-long interest in all aspects of women's health. She trained as a GP gaining membership of the Royal College of GPs (MRCGP) and joined a local practice in 2001 where she continues to work as a GP today.
Catherine has pursued her interest in women's health gaining a post graduate Diploma in obstetrics and gynaecology (DRCOG) as well as additional qualifications in sexual and reproductive health (DFSRH).
As a partner in a busy medical practice, as well as having teenage children and ageing parents , Catherine is well aware of the need for women at this stage of their lives to feel the best they can with all the multiple challenges that they deal with on a daily basis. Catherine spends a lot of time in her GP practice helping women to improve their experience of the menopause, through advice, education and evidence based prescribing of HRT, and she is delighted to be able to bring this experience to help more women through working at Newson Health.
Want to book a consultation? Read our FAQs first.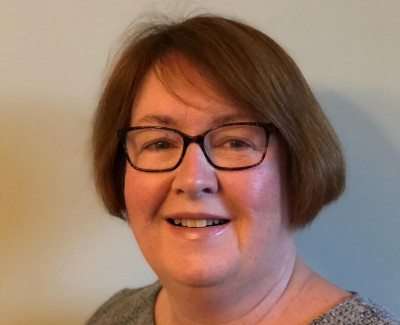 Dr Jo Sherrington
MBChB DCH MRCGP
GP with special interest in menopause
Jo is a GP who qualified from Liverpool university in 1989.
She relocated to Birmingham to complete her GP training and gained MRCGP. She worked in practices around South Birmingham before spending 12 months working in New Zealand.
She became a partner in a practice in South Birmingham where she has worked for the last 20 years, developing an interest in Women's Health and the menopause. Sadly, she has seen a decline in women being prescribed HRT since the WHI study which, fortunately, now seems to be reversing. She enjoys seeing ladies in her practice and giving them up to date guidance on the menopause and HRT, enabling them to make an informed decision. She enjoys teaching medical students in the practice and usually manages to bring the menopause in to the teaching day at some point!
She has 2 sons and enjoys yoga, running and reading.
Want to book a consultation? Read our FAQs first.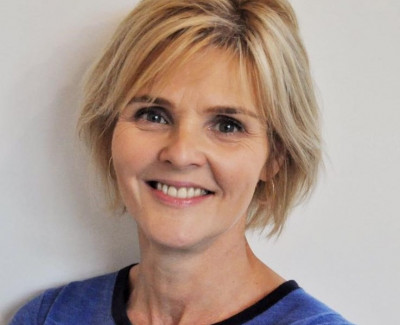 Dr Helen Redman
MB ChB MRCGP DGM
GP with special interest in menopause
Helen graduated from the University of Birmingham Medical School in 1991 and became a member of the Royal College of General Practitioners in 1996. Since 1998 Helen has worked as a partner in a South Birmingham Practice where she has developed her interest in the effective management of symptoms related to the menopause.
Modern evidence-based interventions can be totally transformative and provide a route to improved general health and renewed confidence. Such interventions need to be based on a holistic assessment and a full understanding of a woman's medical history, pattern of symptoms and lifestyle. In addition to the development of personalised treatment plans, Helen believes that access to information is critical in supporting decision making for long term health benefits.
Helen encourages a sense of personal empowerment and is enthusiastic in helping women regain a sense of control and an improved quality of life.
Helen is married with three grown-up daughters. She likes to cycle, run, read and cook (not simultaneously).
Want to book a consultation? Read our FAQs first.
Dr Jacqueline Boden
MBBS DFFP MRCGP
GP with special interest in menopause
Jacqueline graduated in medicine from St Thomas' Hospital Medical School London in 1987.
She became a partner in a North Worcestershire General Practice in 1993, where she still enjoys her work as a GP 2 days a week.
She has also worked for The Brook Advisory Service in Birmingham and Telford, the BPAS and spent some time working in a Sexual Health Clinic.
She has always had an interest in Women's and Sexual Health including long acting contraceptive procedures as well as psychological medicine.
She attended the British Menopause Society menopause course In 2013, as her interest in menopause care increased due to her own perimenopausal symptoms, and her struggle with a busy life as a GP, a mother of 3, a wife and a daughter because of those symptoms.
When not at work she enjoys her family, friends, travelling, her garden, yoga and the occasional run.
She is passionate about ensuring that women receive the appropriate, good quality and supportive medical care and advice that they need during this phase of their lives and is very excited to be part of the team at Newson Health.
Want to book a consultation? Read our FAQs first.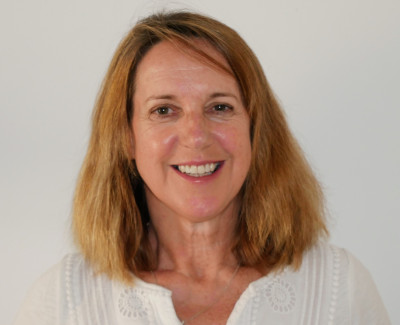 Dr Vanessa Horton
MBChB DCH MRCP MRCGP FSRH
GP with special interest in menopause
After graduating from Liverpool Medical School, Dr Vanessa Horton has been working as a GP in Birmingham for over 20 years, gaining membership of the Royal College of General Practitioners in 1992. During this time, she has developed a specialist interest in women's health and is a faculty trainer holding the diploma in sexual and reproductive health. She is a GP partner in a practice in Edgbaston and takes a lead role in providing sexual health and wellbeing guidance to women of all ages. She is also the GP advisor to the Umbrella Sexual Health service for the Birmingham and Solihull region.
Vanessa is keen to optimise clinical care for all women and recognises that women experiencing the menopause can need more support and evidence-based advice than may be available in their own GP practice. She feels strongly that women should be able to make their own informed choices about HRT, and managing the menopause, based on what is current best practice.
She appreciates the benefits of being active and the importance of balancing this with relaxation and Yoga and hopes to inspire others through her experience.
Want to book a consultation? Read our FAQs first.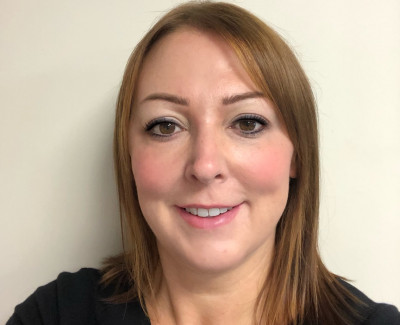 Dr Verity Biggs
MBChB MRCGP 2013 DFRSH BSc(Hons)
GP with special interest in menopause
After graduating from Warwick Medical School, Dr Verity Biggs is a GP in Coventry where she is a partner in her practice and a trainer for Foundation level doctors and GP registrars. During her time as a GP, she has developed a specialist interest in women's health, fitting coils and implants and has completed the Special Skills Modules in Menopause with the British Menopause Society. Verity is passionate about ensuring women get the help they need during menopause, by giving women up to date evidence and advice on treatments available.
Verity has twin girls currently in primary school and a bouncy Retriever!
Want to book a consultation? Read our FAQs first.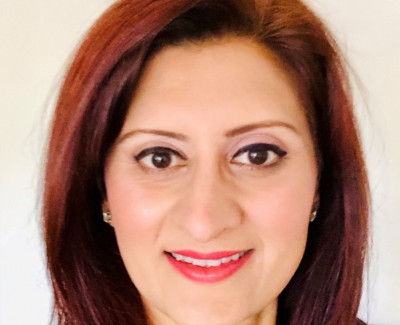 Dr Saher Zakai
MRCGP DRCOG DFSRH
GP with special interest in menopause
Saher is local to Stratford-Upon-Avon having studied at Stratford Girls' Grammar School. She completed her medical degree from the University of Leeds in 2005 and subsequently qualified as a General Practitioner in 2010. She developed a keen interest in women's health during her training and has completed her diplomas in Obstetrics and Gynaecology (DRCOG) and Family Planning & Sexual Reproductive Health (DFSRH).
Saher is a GP partner at a busy North Worcestershire practice where she leads the women's health training. Through observing the challenges faced by women during the menopause, Saher has developed a personal interest in the subject. She has undertaken further training with the British Menopause Society by way of their special skills modules in menopause. She firmly believes that women should be empowered to manage their menopausal symptoms in an individualised manner.
Outside of work, Saher enjoys keeping fit having attained a black belt in Shotokan Karate and regularly attends the gym. She is an avid culture enthusiast who enjoys attending the theatre and making the most of her National Trust membership
Want to book a consultation? Read our FAQs first.
Kate Shakeshaft
RGN DFSRH PGA M'Ed Ed
SRH Specialist Nurse with special interest in menopause
Kate qualified as an RGN in 1990 and has worked in the field of sexual and reproductive health since 1995.
Kate currently works across the Birmingham and Solihull area providing clinics in general practice that offer a specialised sexual and reproductive health service for patients. These include menopause management and the fitting of Intrauterine contraceptive devices.
Kate is passionate that women should be provided the opportunity to make informed decisions in relation to their health and wellbeing. Women's Health is not always viewed as a priority, Kate is working hard to change this both on the ground in general practice and through education of other health professionals.
Kate will be running a regular clinic to fit Mirena coils for women in Winton House.
Want to book a consultation? Read our FAQs first.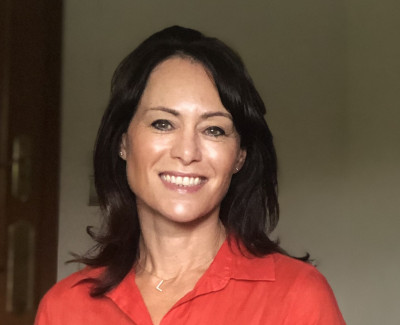 Lindsey Lester
BSc HonsPharm, GPHc,
Pharmacist with special interest in menopause
Lindsey is an experienced Pharmacist who obtained her Bachelor of Science degree with honours in 1990. Working in community pharmacy, she has always enjoyed helping others and was disappointed to discover the lack of affordable quality advice readily available to women who were going through menopause.
Encouraged by Dr Louise Newson, she set out to change this, becoming a member of The British Menopause Society and creating her own bespoke consultancy. She attended various educational conferences and will be taking the Special Skills module later this year.
Lindsey is now delighted to be bringing a new dimension to Newson Health. Working remotely in conjunction with the doctors, she can discuss all your options, hormonal or alternative, helping you to get a personalised, cost effective, treatment.
Lindsey has two grown up daughters, one long suffering husband and can often be spotted in the Epping Forest area being taken for a walk by an exceptionally large Golden Retriever! In her free time, she loves travel, skiing, keeping fit and musical theatre.
Want to book a consultation? Read our FAQs first.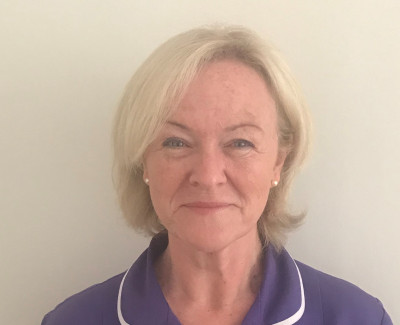 Tracy Rutter
Nurse with special interest in menopause
Tracy joined the Queen Alexandra's Royal Army Nursing Corps in 1980 and qualified as an Army Nurse and Registered Nurse in 1984. In the same year, Tracy married an Army Officer and worked as a casualty/families Sister in a Casualty reception station in Germany until she started a family. Due to the nature of army life Tracy travelled a lot and so has been fortunate enough to have had numerous nursing jobs here and abroad.
Whilst Tracy was working on an oncology ward at The Franco- Britannique Hospital in Neuilly, France, that she accepted a role at The Marymount School of Paris in 2000. Tracy's career then took a change in direction and she was blessed to have worked as a school nurse up until January of this year.
They say that everything happens for a reason and in January Tracy was looking again for a change of direction. After having started to work for Dr Louise Newson and her very dedicated team, Tracy realised that after spending years listening to young girls it was now time for her to listen to ladies.
Newson Health Menopause and Wellbeing Centre is the most perfect environment; calm, relaxed and tranquil. Tracy loves seeing our patients' walking out the door with an air of confidence, hope and serenity.
Want to book a consultation? Read our FAQs first.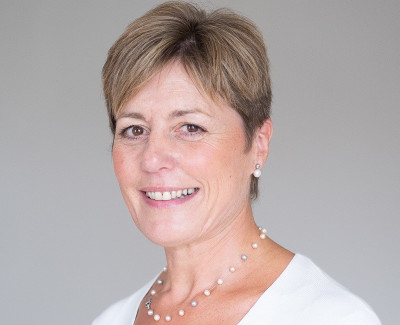 Polly Hubbard
Health Care Assistant
Pollys' working life has mainly been within the NHS, receiving her long service award in 2012. She has nursed in various care settings in Warwickshire hospitals including medicine, ENT and minor injuries. Before moving to Newson Health, Polly worked in a busy GP practice in Stratford. The dedication, hard work and expert care of the nurses team saw them win the Primary Care Nursing Achievements reward in 2017.

Polly is known for her compassion, high quality of patient care and understanding approach. It's these professional high standards and personality traits that lend themselves so well to women's health, and why she's happy to be a part of the team at Newson Health.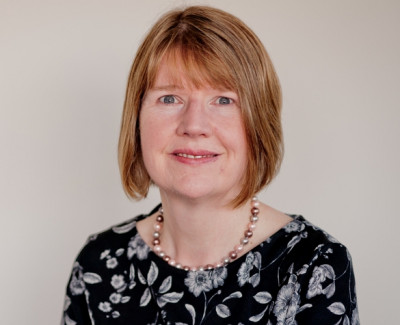 Katrina Palmer
Finance Director
Katrina is a Chartered Certified Accountant with extensive experience in both Finance and Business Transformation. She manages the day to day finances of the clinic and has worked closely with the team at Newson Health to implement the business processes and procedures.
Outside work Katrina enjoys walking with her dog Poppy, going to the Gym and reading.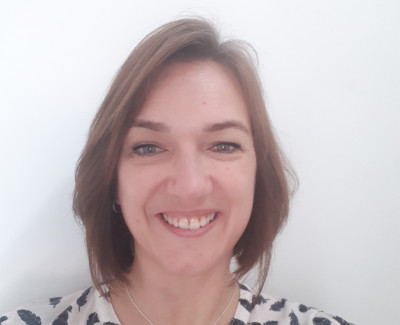 Sarah Baker
Practice Manager
Sarah has worked for a number of years in the private sector but is thrilled to now be part of the Newson Health team. Sarah is responsible for the day to day running of the clinic with patient satisfaction being very important. Sarah is always happy to speak to patients about the services we provide here and answer any queries or comments they may have.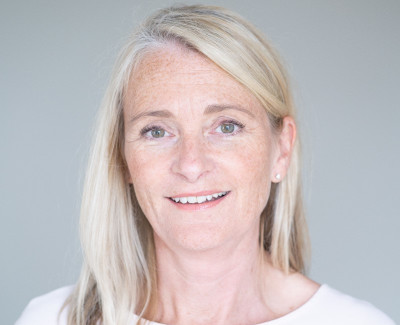 Claire Chantrey
Facilities Manager
Claire has worked for a number of years in a private clinic as well as being an experienced interior designer. Claire is responsible for the interior design and the project management of the restoration of the beautiful Georgian building that is the setting for Newson Health.
She manages the facilities within the clinic, maintaining the upkeep of the day to day needs of the business and will be involved with our patient satisfaction survey, she is excited to be working for Newson Health.
Admin Team
Meet our friendly admin team Alice, Bev, Vanessa, Hilary, Wendy and Julia . When you call or visit us you will be greeted by one of our team who will be happy to help answer any queries you have.
Claire White
Marketing & Media Partner
Claire is the member of the Newson Health team predominantly responsible for the creation and ongoing development of the Newson Health and Menopause Doctor websites and online media & communications.
A professionally qualified marketeer, Claire is a Director of online marketing & media support agency, Claire White Associates, providing advice and support to small service businesses across the UK.
Claire has a deep and personal understanding of the menopause and the impact it can have on a woman's personal and work life, and is passionate about helping to broadcast non-biased, evidence-based information to help more women have the best possible experience during this time of change.
Away from work Claire's family includes a grown-up son and daughter, along with Jenny the Cockapoo, and she shares a passion for motorcycling and keeping fit with husband Steve.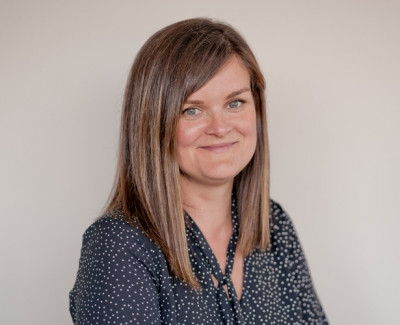 Stacy Tuohy
PA to Dr Louise Newson
Stacy has worked within PA, project and administration positions for over 15 years. With previous roles including project managing Foreign Office Education Programmes and Athletics Coach qualifications for London 2012, Stacy is now excited to be a member of the Newson Health team and working closely with Dr Louise Newson providing full Personal Assistant support.