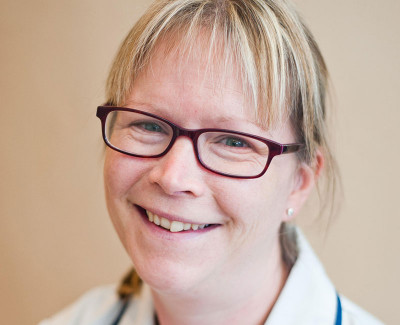 Nicola Mulkeen
Bsc(Hons), PG Cert
Pelvic Health Physiotherapist
The menopause is a time in a woman's life which can bring with it much uncertainty including pelvic floor issues. A pelvic health physiotherapist can help with problems associated with the menopause including:
Prolapse symptoms - a feeling of a bulge in the vagina or rectum
Urinary incontinence
Bladder urgency and frequency
Getting up to empty the bladder more frequently at night
Sexual problems including pain with intercourse, a lack of sensation or lack of libido
Bowel concerns - constipation or difficulty fully emptying the bowel
Related: Menopause and the Pelvic Floor
Since graduating from Sheffield Hallam University in 2000 Nicola Mulkeen has had the opportunity to work in a variety of locations both in the NHS and privately. This includes a work placement in New Zealand.
She has developed an interest in the field of women's and men's health and has spent the last 12 years working in this area. She has completed many post graduate courses which have helped her develop into the therapist she is today.
Nicola is passionate about helping women through all aspects of their lives - pregnancy, postnatal and during / after the menopause. She believes women should have the opportunity to thrive not just manage through the menopause. She has a busy family life and loves to keep herself fit by running and teaching Pilates.
Nicola will carry out a thorough assessment to see if physiotherapy can help you do all the things you love to do without bladder and or bowel issues.
Nicola also offers psycho-sexual counselling in which she supports and helps individuals or couples who may be experiencing sexual difficulties. This includes sexual abuse, issues surrounding sexuality or libido issues.
To book an appointment with Nicola at our Stratford-upon-Avon centre, please call us on 01789 595004 or email info@newsonhealth.co.uk.
"I was suffering for 15 years and had no idea what a pelvic floor therapist is and that they exist. When I found out that there is cure, I immediately looked for a therapist in my area. I have emailed a few places and they all recommended Nicola Mulkeen. A week later I went to my first appointment. I was terrified. However, Nicola made me feel very comfortable and explained what she will do and what she was noticing while doing the consultation. I felt only a bit of discomfort, given that I had never had a physical consultation ever before. But Nicola told me how to relax, how to control my muscles and assured me all the way.

Although I was recommended psychological help as well, I found Nicola enough. Sometimes you just need someone who knows what they're doing and she does. She was very optimistic and made me feel the same.

What I love about her the most, is that I felt it was a full package. She also recommended mindful apps for relaxation, showed me yoga poses, recommended me products to use, she gave me homework and she checked on me in weekends and wanted to be kept updated on any progress. And she was making sure that there is progress after every appointment. She wanted me to feel comfortable with myself and always told me how to do that. Also, she assured me that everything is normal and that I shouldn't feel embarrassed about anything. I was really comfortable to talk about anything and I got to the point where I couldn't wait to go to my next appointment. I felt I was cared for and not just another patient.

A few things we discussed, really stayed with me, and whenever I get a roadblock, I think of our discussions and get over them.

I have been cured in 5 appointments, which I did in about 6 weeks. I was very keen to be cured so I did everything Nicola suggested.

I couldn't thank her enough, 15 years of suffering is a lot and without her, I was never going to be cured."

Hope it can be used some how to show others that help is out there.