There are many different types of yoga and we offer a range of classes at our Stratford-upon-Avon centre, including individual and small group classes to help you determine the optimal type of yoga for you.
Yoga can be beneficial during the perimenopause and menopause in numerous ways. Doing a regular yoga practice can reduce stress and anxiety. Some women find that their symptoms of the menopause, including hot flushes and fatigue, can improve. Yoga has the potential to improve physical and mental energy. Muscles are strengthened with regular practice which can reduce future risk of joint and muscle pains. Yoga has also been shown to improve cognitive function such as memory, attention and concentration.
Yoga can promote a real sense of well-being, energising the body and calming the mind and has many health benefits including supporting women going through the menopause and helping to:
improve mood and reduce fatigue
ease stress and anxiety, improve sleep and aid relaxation
increase strength and flexibility
improve posture and mobilisation of the joints
support the prevention of osteoporosis
Yoga Therapy takes a holistic view of the individual, using the practice of yoga, including asanas (postures), breathwork, meditation and more to support the treatment and management of many health conditions, including easing symptoms associated with the menopause, anxiety, depression, back pain, Fibromyalgia, pain management and neurological disorders to name but a few.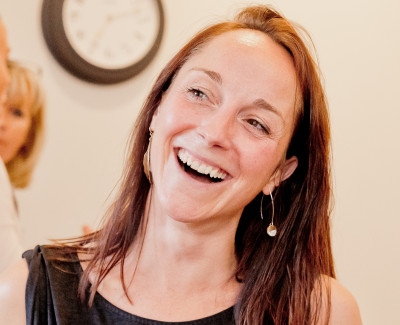 Lucy Holtom
Special interest in Women's Health & Yoga Therapy
Yoga Instructor
Lucy Holtom has been practicing yoga for over 25 years in various parts of the world, with numerous inspirational teachers. She qualified as a Yoga Teacher at The Devon School of Yoga and continued her studies at London's Yoga Campus, where her training also includes Pregnancy Yoga, Well-Woman Yoga Therapy and Yoga Nidra. Lucy's personal practice is rooted in Ashtanga, but she also teaches Hatha and Vinyasa Yoga.
Lucy has a particular interest in Yoga for Women's Health and the positive impact the various forms of yoga has in healing and restoring vitality in every cycle of women's lives, from menarche to post-menopause.
Lucy holds 1:1's, small group sessions and larger classes at our Stratford-upon-Avon centre, in order to offer women a choice in what they would like from their yoga practice. Be it a tailored practice to suit individual needs, or that of a group environment combining the physical, mental and emotional circle of support from a group of like-minded women.
To book a session with Lucy at our Stratford-upon-Avon centre, please call us on 01789 595004 or email info@newsonhealth.co.uk.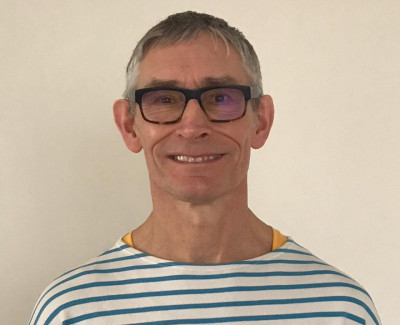 James Critchlow
Yoga Instructor
James Critchlow is a full-time yoga teacher who has been teaching for 30 years and practising for 44 years. He has trained in a variety of yoga styles including British Wheel, Pranayama, Iyengar and Ashtanga Yoga. Also Siddha and Vipassana meditation, Tai-Chi and Pilates. He began teaching the Ashtanga system in 1990.
Drawing from his background in these varied disciplines, James brings an inclusive approach to his teaching that makes his classes accessible and enjoyable to people of varying levels of ability and experience; with a clear, down-to-earth and fun approach.
"Whatever benefits and insights I have been able to impart to others during my years of teaching, it is simply because I stand on the heads and shoulders of the teachers that I have been fortunate to have had over the years. Many thanks to all of you."
For more information on James' classes in the West Midlands, please call us on 01789 595004 or email info@newsonhealth.co.uk.